Messy Mealtimes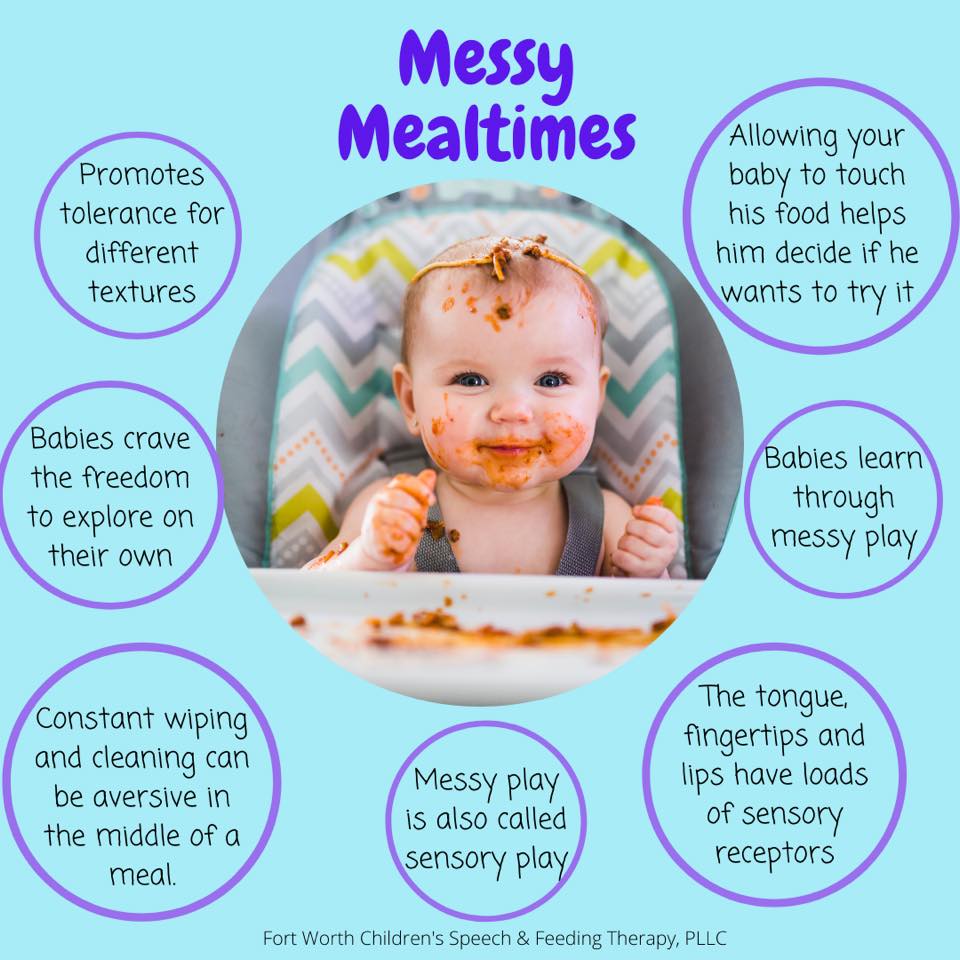 Messy Mealtimes! The last thing moms want to hear is, "Let your kiddo make a huge mess during their meal" but this WORKS!
Our babies learn through experiences-touching, poking, smearing, smelling and rolling with their fingers. When we allow our babies these experiences without the constant wiping, cleaning or swiping their lips with the spoon, we also allow them to have sensory experiences that increase their confidence to try new textures and tastes.
Even as adults we smell, poke or visually take in a new food before putting it in our mouths. Our babies need that freedom as well!
The best thing to do? Strip your baby down, let them wear an old T-shirt or a large bib so you can rest easy and help them enjoy the new sensory experience of trying new foods! Bath times are fun anyways!
---