Pop the Pig Articulation Game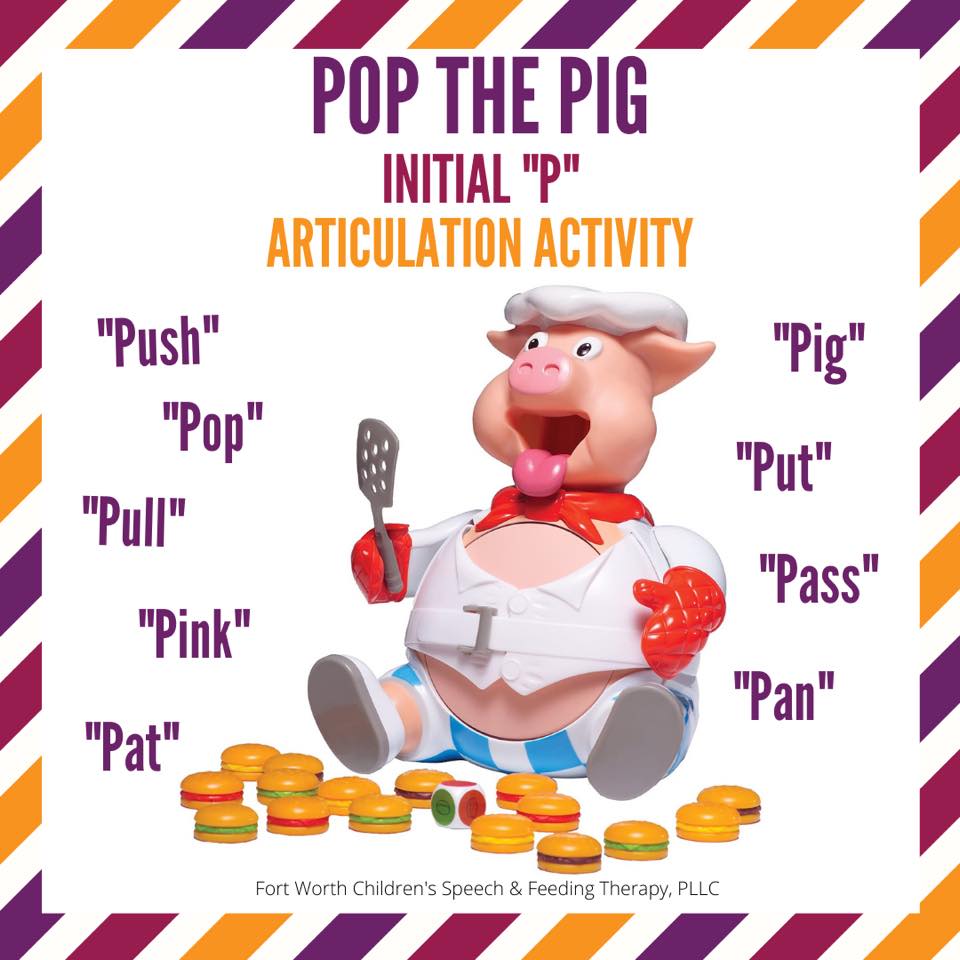 Y'all! This game is GOLD!
If "Pop The Pig" isn't a game in your therapy closet or home, you need this game ASAP! I've never met a child who doesn't like playing this game!
What's extra great about this game is that you can use it to work on speech sounds! It specifically lends itself well to the bilabial sound /p/.
These words have a CVC (consonant-vowel-consonant) structure which are the kinds of words we use to target speech sounds in the initial or final positions of words.
There have been multiple studies regarding working on speech skills during daily routines or play in order to increase the generalization or carry over of skills. When our kiddos learn to say sounds correctly during play (rather than using flash cards) they learn and retain their new skills faster!
Fun AND learning skills faster/retaining skills longer sounds like a win-win to me!
---